Go To Blog

Blog
The future of PDHS-NP is right now!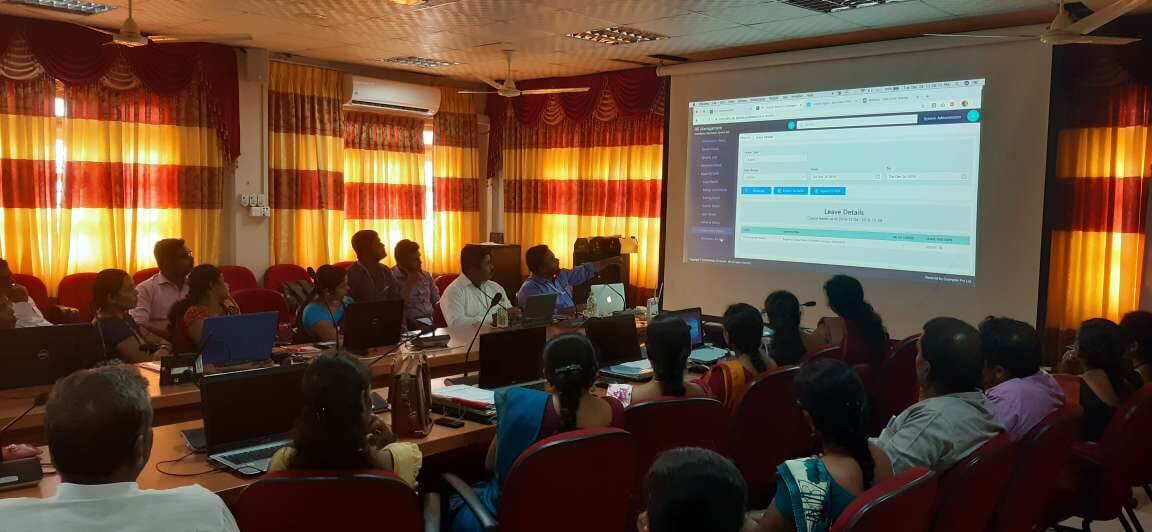 On Tue 24 Dec 2019, Ceymplon conducted a full day training session for all the key staff of the Provincial Department of Health Services of the Northern Province (PDHS-NP) of Sri Lanka at the PDHS premises.
The total the number of participants were at 58, including the Director General of Health (DGH) and the district level Regional Directors of the Regional Department of Health Services (RDHS).
During the first half of the session, the Human Resources Management (HRM) Application and its features had been presented in detail, and the staffs were trained on how to use the application with its features during the second half.
All the staff were greatly satisfied with the development that the application meets all their expectations, and they shared their feedback around the application as well. They were very much interactive to know about the application and its features.
In addition, we have two more applications, the Fixed Assets Management (FAM) and the Store Management (SM) under development.
The best technology solution would definitely help you to become as a successful business entity. Are you willing to have an excited experience with our solutions on Customized Software and Applications? Read more at https://www.ceymplon.lk/service/it-service/customised-software-applications