Go To Blog

Blog
Behind the screen – Intro to executive Mr. Patrick Roy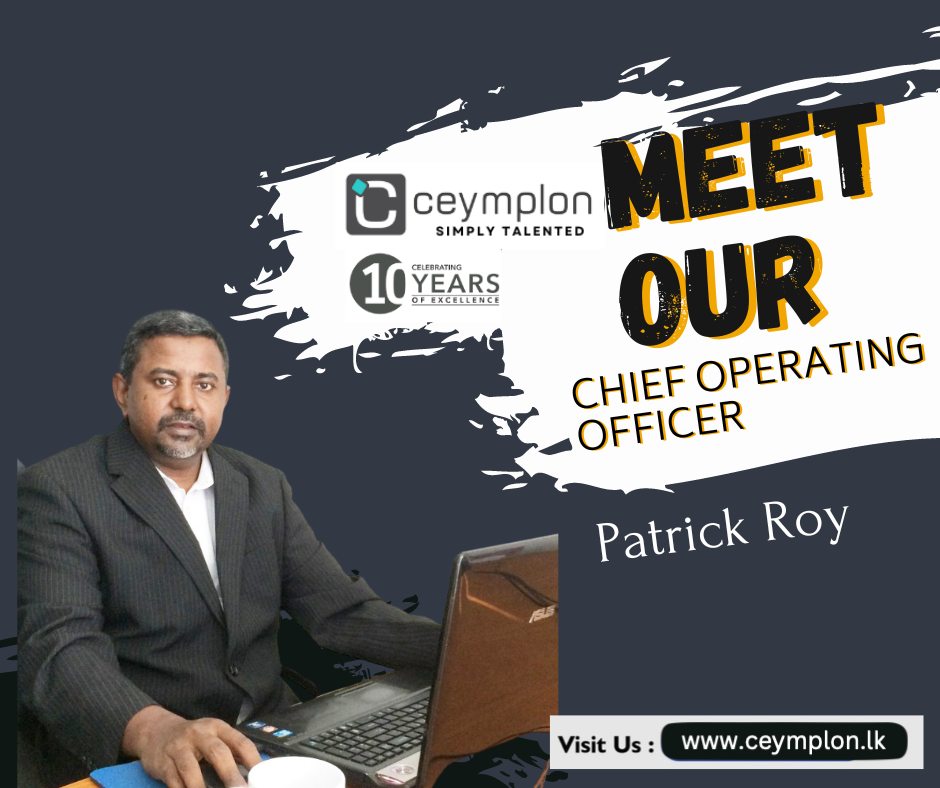 For over ten years, Ceymplon has been helping technologically to create impactful results. In this long journey, Mr.Patrick Roy has been part of the Ceymplon Team for almost over ten years.
Mr. Patrick Roy, a capable brilliant strategist, and communicator, have been with us thick and thin. Today he works as chief operating officer. A capable result-orientated, well-managed COO with experience in leading and managing high-performing teams and successfully increasing productivity and efficiency while reducing cost and inefficiency. He can keep a level head, evaluate new opportunities and risks, nurture and grow a business, and innovate solutions to challenges.
He started his career at Ceymplon as Technical Manager and then promoted as General Manager with his dedicated service and achievement. He is skilled with Project management, Account management and Team building. His passion on exploring Cyber Security and Risk Management widen the capacity.
With his level of hardworking and ideas, he has managed to provide highly effective growth to our team and company investing his communication skills and knowledge in progress.
Mr. Roy started his journey with us as a general manager in August 2012 with his well-dedicated, hardworking plus skills. Now he is working with us as a COO (Chief Operating Officer), as a former manager, and now as an executive; he has also held various capacities with us from the start. He played a significant role in our evaluation and became indispensable in our company.
We highly appreciate his ten years of journey with us and are thankful for his work in our evaluation over these ten years.
Thanks for your support, charisma, and freshness. It's wonderful to be working with you all these years alone, and great to have you by our side.
Once again, thank you, and looking forward to working with you ahead.
Check more about Mr. Roy